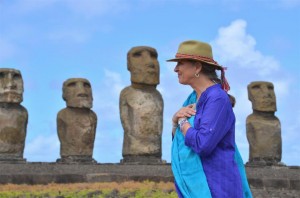 SOLARA
Solara is the Visionary of the 11:11 who is widely respected for her integrity, courage and dedication. She facilitated the Opening of the 11:11 Doorway in 1992 in which over 144,000 people participated worldwide.
Solara has a rare gift of expressing the unexpressible, communicating with clarity, power, grounded practicality, deep love and humor. Her message calls us to merge our humanness with our vastness so we can fully emerge as True Ones.
Since 1987, Solara has given numerous talks, workshops, MasterClasses, Star-Borne Reunions and 11:11 Gate Activations, teaching the 11:11 Sacred Dances and activating our One Being in:
Argentina, Australia, Bali, Belgium, Brazil, Canada, Chile, Croatia, Ecuador, Egypt, England, Finland, Germany, Hong Kong, Hungary, India, Ireland, Italy, Mexico, New Zealand, Norway, Peru, Rapa Nui, Scotland, Slovakia, Slovenija, Spain, Sweden, Switzerland, Tahiti, Turkey & the US.
SOLARA'S BOOKS
THE STAR-BORNE:
A Remembrance for the Awakened Ones
THE LEGEND OF ALTAZAR
A Fragment of the True History of Planet Earth
EL•AN•RA:
The Healing of Orion
11:11
Inside the Doorway

HOW TO LIVE LARGE ON A SMALL PLANET
INVOKING YOUR CELESTIAL GUARDIANS